When it comes to hiring commercial motor vehicle drivers, many companies are feeling the pinch. The truck driver shortage is a real issue in the United States, making it difficult for some companies to find qualified drivers. When companies are filling driving positions, they should consider doing some research for the best resources that can assist in streamlining processes. The information made available with some of these tools can help your company get a gauge on the risk associated with hiring a specific driver. As well as making the process of getting required information a breeze.
Stay tuned for tips on how to find and screen potential candidates for driving positions quickly and compliantly.
The Truck Driver Shortage
It's no secret that the world has had a limited number of drivers for years. Mainly to do with licensing requirements and training barriers. There are an estimated 80,000+ drivers still needed to close the gap between driver capacity and freight company demand. Some data forecasters assume this figure will reach 162,000 by 2030. But it's not clear whether the adoption of autonomous vehicles was taken into account in that study.
High turnover rates among drivers also add to the signals encouraging companies to invest in better employee retention programs. Many carriers face what seems like endless bottlenecks, for example, driver turnover rates hover around 91% despite all of the supposed advancements. Trucking companies are tasked with having multiple procedures and processes in place just to qualify drivers, but those things have little to do with the retention of drivers.
DOT-Ready helps trucking companies of all sizes implement and maintain driver hiring systems that increase the effective capacity of back-office employees, improve hired driver quality, and make it easy to keep driver files and licenses compliant over long periods.
Combating Work-Force Attrition
The retention rate of drivers (Less than 10%) is high enough to set off the alarm bells in almost anyone. Although many advancements in technology have been released, there are a lot of things that can go wrong between receiving a driver's application and giving them the keys to one of your trucks. It is estimated that each resignation by a driver costs companies ~$9,500 which eats into profit margins and crushes the morale of other new hires.
Fleet Managers and Owners have begun to realize the importance of having a gratifying work environments where drivers feel appreciated and respected. Resources available to craft these kinds of environments is hard to come by. Likewise, a series of streamlined resources can take much of the burden off of upper management, leaving more time for human to human interaction which opens the door for employees to feel a sense of connection with their job.
Diversity of the Talent Pool is Improving
The trucking industry has long been known for the percentage of men (84%) compared to women (16%). Now, removing anything to do with gender politics or baiting with a politically charged topic, it's worth noting that there are major efforts in the works to get higher numbers of new demographics in the seats of commercial motor vehicles.
However, with new demographics comes new concerns and hesitations for potential employees and employers. The list of negative elements of being a truck driver is pretty long. But that list is bound to grow and fluctuate as the industry is forced to take on novel problems. More so the reason to be proactive in finding and integrating with modern solutions.
Recruiting Requires Systems
It can be a challenge to find the right systems for recruiting and hiring qualified CDL drivers. When it comes to choosing the right method for generating qualified applicants for your fleet, one option is to use DOT-Ready. You can schedule a demo with us by clicking here and scrolling to the bottom of the page.
It's one thing to know the requirements for managing a compliant file-keeping system. But actually building one and maintaining it over time has all of the things you don't want in required processes. It's time sensitive, expensive, labor intensive, high liability, and painstakingly meticulous. Here's how DOT-Ready can help:
The Effects of Continuity and Fluidity in Hiring Systems
Each year in the United States, there are over 231,000 driver openings projected by companies. In the age of instant gratification, failing to implement streamlined processes could cost companies 50% or more of their potential hiring pool.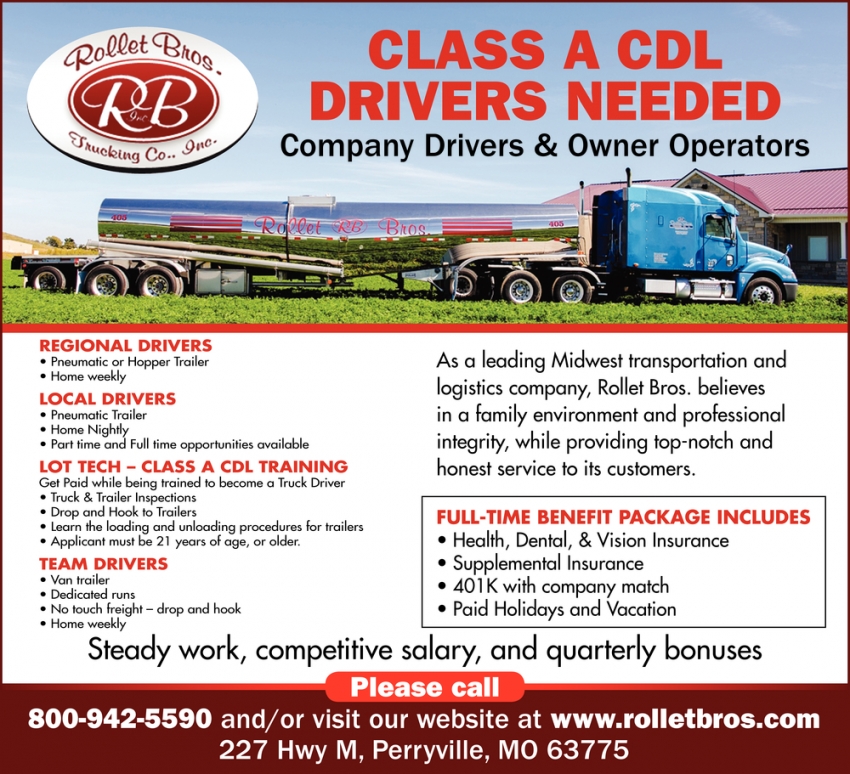 Highlight your excellent hiring process publicly to maximize potential candidates and lower recruiting/processing costs.
Employee Hiring & Management Software
Software with recruiting functionality can compensate for the slack of the driver shortage when properly managed. The benefits of integrating the right hiring software are two-fold.
Existing employees will have less risk of dealing with fines and violations in the future when companies use technology to manage licensing and medical requirements. One of the leading vectors of attack for litigation, road-side violations, and license suspensions.
Applicants hoping to work with your company will be able to easily submit their information to be reviewed and validated with federal records databases. One of the biggest challenges companies face when hiring is getting the right information from drivers and then verifying the accuracy with previous employers and medical examiners. Software like DOT-Ready is making it easier to hire drivers.
Avoid 80+ hours of Weekly Labor w/ DOT-Ready
When you sign up for DOT-Ready your company could save 80+ hours in labor costs EVERY WEEK, an average of $6,500 in fines per audit, and an average of 5 violations per audit.
DOT-Ready makes keeping a safe and compliant trucking company easy with our fleet management software and consulting services.
Keep and Maintain Reliable Systems Like:
Driver Recruiting
Employee Management
Vehicles and Equipment Files
Company Documents
Digital Policy Files
SMS Report Management
Accidents and Incidents
Vehicle Inspections
Insurance Permits
Work Orders